The Knight Center for Journalism in the Americas' Journalism Courses program published a series of briefings written by science and health journalists who have offered best practices and insights on covering COVID-19 in five different regions of the Global South: Latin America and the Caribbean, the Arab States, West Africa, Eastern Africa, and Southern Africa.
The briefings, available in multiple languages, are aimed at helping journalists (and particularly those who are new to covering health and science) navigate the latest challenges in reporting on the pandemic, including countering disinformation.
They are being published as part of a Knight Center initiative in partnership with UNESCO and funded by the World Health Organization.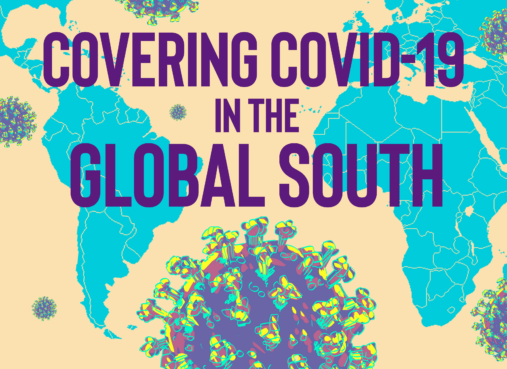 Overview
Latin America and the Caribbean
Eastern Africa
North Africa and the Middle East
Southern Africa
West Africa