Ben Kreimer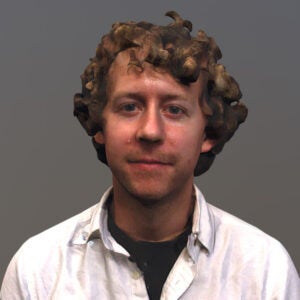 Ben Kreimer is a creative technologist working on enduring journalistic and communications applications for drones, 360° video, photogrammetric 3D reconstructions, spatial audio, volumetric video, and other emerging and emerged media technologies. Through global collaborations with journalists, scholars, students, artists, mission-driven organizations, and businesses, he focuses on democratizing access to hardware and software tools, including the use of open-source platforms and low-cost hacks and materials.
As BuzzFeed Open Lab Beta Fellow in 2015, he designed open-source 3D printed 360° camera kits for reporters and co-produced many of BuzzFeed's early 360° videos. The first received over 6 million views. Ben has consulted on multiple National Science Foundation funded projects, and done interdisciplinary work with Columbia University's Tow Center for Digital Journalism, the Ford Foundation, USC Annenberg, the University of Nebraska's Johnny Carson Center for Emerging Media Arts, Georgia Tech's School of Building Construction, The Times of India, Australia's Department of Foreign Affairs and Trade innovationXchange, CCTV Africa, African Wildlife Foundation, Antiochia ad Cragum Archaeological Research Project, Drone Journalism Lab, and other international organizations.
Ben has presented his work globally at conferences, including Media Party Africa and the Digital Innovators' Summit in Berlin, and universities, including Daystar University (Nairobi), the University of Hyderabad, NYU, Yale, Stanford, and Harvard. He has given media and technology workshops at the Poynter Institute for Media Studies, University of Oregon, NBOstorylab in Kenya, and Electric South's AR/VR Lab in Cape Town and elsewhere. He is a 2019 Forbes 30-Under-30 honoree for his contributions to the media industry.
National Public Radio, Al Jazeera, the Washington Post, and other global media outlets have covered his work.