Tamar Charney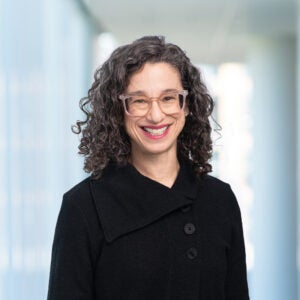 Tamar Charney is a Senior Editorial Director at National Public Radio (NPR) working on editorial strategy for emerging platforms such as apps and smart speakers including NPR's state of the art personalized listening app called NPR One. Charney was an executive creator of NPR's Coronavirus Daily which was the network's fastest growing podcast to date. She's an award winning journalist who has written countless radio reports and documentaries.
Prior to joining NPR in 2016, Charney was the Program Director at Michigan Radio where she managed on-air, online, news strategy, and operations. Before that she created and produced talk shows, documentaries, and news programs. She started at Michigan Radio in the late 1990's as a newscaster, reporter, and editor. She has held a variety of jobs at other public radio stations including WDET and WEMU. She served as the board chair of the Public Radio Program Directors association from 2014 - 2017.
On the side, Charney is a writer, photographer, and voiceover artist. Her photography and creative writing have been published by Midwestern Gothic, Michigan Quarterly Review, Equus Magazine, and other outlets. In late 2019 she mounted a solo photography exhibition Through a Russian Lens at the Argus Museum in Ann Arbor.
Charney holds a master's degree in telecommunications specializing in social effects of new media from Michigan State University and a BA from University of Michigan. She was the lead author on the chapter Uses and Gratifications of the Internet in Lin, C & Atkin, D.(Eds.) Communication Technology and Society (pp. 379-408.)
Before the pandemic, she gave talks and presentations at industry conferences worldwide about the confluence of technology and journalism.