John Keefe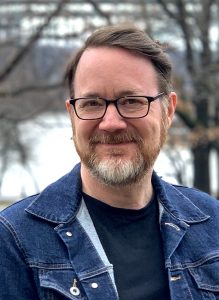 John Keefe is the weather data editor at The New York Times, leading a team focused on building interactive features to cover day-to-day and extreme weather. He was previously a multimedia/graphics editor at The Times, where he helped build interactives for the 2020 election and was one of the many people who covered the coronavirus pandemic, for which the paper was awarded the 2021 Pulitzer Prize in Public Service.
Keefe worked at CNN as a senior data & visuals editor working on breaking news and with the CNN Climate Team. He was also an investigations editor at Quartz, created and led the Quartz AI Studio, and led the Quartz Bot Studio.
Keefe established and led the WNYC Data News Team, which powered the public radio station's data-driven journalism, pursued original-source investigative reporting and created useful, playful projects. He also served as the station's news director for nine years, was executive producer of On The Media, led the digital media team, and was an executive producer for special projects.
He has a side company called Really Good Smarts LLC, centered on tinkering with and teaching data journalism, physical computing, machine learning, and DIY projects.
Keefe is the author of Family Projects for Smart Objects: Tabletop Projects That Respond to Your World from Maker Media, which draws from projects he built while trying to Make Every Week for a year.
For several years, he was an adjunct lecturer teaching classes in data journalism, product prototyping, and online investigations at the Craig Newmark Graduate School of Journalism at CUNY. He also taught classes and workshops at Columbia University, Stanford University, the New School University, the Knight Center for Journalism in the Americas, and New York University. He was an Innovator in Residence and co-instructor for a sensor-journalism class called "Stream Lab" at West Virginia University.