Aldara Martitegui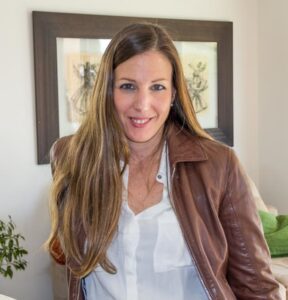 Aldara Martitegui  (Madrid, 1977) Es periodista, coach, instructora acreditada de reducción de estrés basado en mindfulness (MBSR) y experta en inteligencia emocional y Master Practitioner en Programación Neurolingüística (PNL). Es estudiante universitaria del Grado de Psicología (rama de psicología clínica) en la Universidad Oberta de Catalunya (UOC).
En la actualidad dirige la sección de Coaching en el diario digital NIUS (grupo Mediaset España) donde publica semanalmente artículos y entrevistas sobre desarrollo personal, psicología y salud mental.
Antes de eso trabajó durante 20 años como redactora de información internacional en Noticias Cuatro y en CNN+.
En 2016 fundó The Coaching Post, un proyecto que nació con el propósito de generar espacios de conciencia en el ámbito del periodismo y la comunicación. Es co-fundadora del proyecto The Self-Investigation (2020) una iniciativa enfocada en cuidar de la salud de los periodistas creada en el contexto de la pandemia.
Como coach experta en inteligencia emocional e instructora de mindfulness imparte diversas formaciones a nivel universitario y participa en varios proyectos para la implantación de mindfulness en el entorno de la comunicación y la educación.
Lleva años acompañando a decenas de periodistas de habla hispana en todo el mundo en sus procesos de crecimiento y desarrollo personal.