Maryn McKenna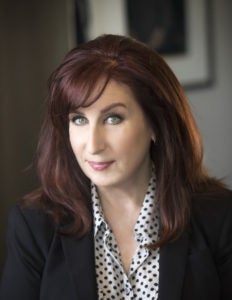 Maryn McKenna es una periodista independiente que se especializa en salud pública, salud global y políticas alimentarias. Además es Senior Fellow en el Center for the Study of Human Health de la Universidad Emory, donde enseña periodismo de ciencia y salud. Es la autora del bestseller de 2017 BIG CHICKEN: The Incredible Story of How Antibiotics Created Modern Agriculture and Changed the Way the World Eats, que recibió el Premio Science in Society 2018 y fue nombrado mejor libro de 2017 por Amazon, Smithsonian, Science News, Wired, Civil Eats y otras publicaciones (y se publica fuera de Norteamérica con el título Plucked) y los libros galardonados Superbug y Beating Back the Devil. Apareció en el documental de 2019 Resistance Fighters, que ganó los principales premios en los festivales de cine de Vancouver y París, y en el documental estadounidense Resistance de 2014.
Su TED Talk de 2015, "¿Qué haremos cuando los antibióticos ya no funcionan?" ha sido visto 1,8 millones de veces y traducido a 34 idiomas.
Es colaboradora de WIRED y escribe para The New York Times Magazine, The New Republic, National Geographic, Mother Jones, Newsweek, NPR, Smithsonian, Scientific American, Slate, The Atlantic, Nature y The Guardian, entre otras publicaciones. Ha recibido el Premio de Oro AAAS-Kavli 2019 por escritura en revistas, el Premio John P. McGovern 2019 a la Excelencia en Comunicación Biomédica, el Premio de Liderazgo 2014 de la Alianza para el Uso Prudente de Antibióticos y el Premio Byron H. Waksman 2013 por Excelencia en la comunicación pública de las ciencias de la vida. Fue una Poynter Fellow en periodismo en Yale en 2018 y Knight Science Journalism Fellow en el MIT en 2013-14. Vive en Atlanta.