This self-directed course features course content from the Knight Center for Journalism in the Americas' massive open online course (MOOC) titled "How to cover the climate crisis — and fight disinformation." The four-week course took place from August 8 - September 4, 2022.


This course will help you cover climate change — a global crisis, and a political football. We will discuss what we know about the science that shows global warming is real and a threat, and how to spot and deal with climate disinformation. Most importantly, we'll talk about how to write about a warming planet in ways that reach your audience and (maybe) even persuade them.
 The course materials are broken into four modules, along with an introductory module:
We encourage you to watch the videos, review the readings, and complete the exercises as time allows. The course materials build off each other, but the videos and readings also act as standalone resources that you can return to over time.
We hope you enjoy the materials. If you have any questions, please contact us at journalismcourses@austin.utexas.edu.
Meet the Instructor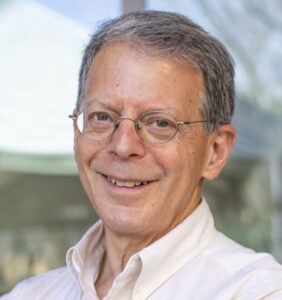 John Schwartz began his teaching career in the summer of 2021. From 2000 until July 2021, he worked at the New York Times, primarily as a science writer. He spent the last seven years there as part of the newspaper's dozen-person team covering climate coverage. The Times initially hired him to cover technology; his later beats included the U.S. space program, including the loss of the shuttle Columbia and its crew, Hurricane Katrina and the efforts to rebuild hurricane protection around the city, and legal affairs. Over his years at the Times, his reporting took him from Moscow to the Mojave Desert, and involved everything from riding a mud-spewing dredge on the Mississippi River to climbing to the top of a 300-foot wind turbine to strapping into a jet pack. From 1993 until 2000, at the Washington Post, he reported on topics that included federal efforts to regulate the tobacco industry, the Unabomber case, and the school shooting in Jonesboro, Arkansas. At the NYT and WP, he wrote stories for nearly every section of the newspaper. From 1985 until 1993, he worked at Newsweek Magazine, ultimately becoming a senior editor in the business section.
He has written several books, including "Oddly Normal: One Family's Struggle to Help Their Teenage Son Come to Terms with His Sexuality," and "This Is the Year I Put My Financial Life in Order."
He was born in Galveston, Texas, and graduated from the University of Texas and its law school. He is married to his college sweetheart, Jeanne Mixon. They have three children, who live in Texas, in New Jersey and in Australia, and two grandchildren.
Introduction Module: Welcome to the introduction module of our course!
This module provides a video introduction to the course, outlining the topics covered in the four modules. After watching the video, please explore the rest of the introductory materials, including the syllabus, information about optional tools, and recommended readings.
Introduction
1. Welcome video
2. Course syllabus
Materials
1. NASA climate website. "Climate Change: How Do We Know?" [Read on by clicking "causes," "effects" and "faq.]
2. A history of FLICC: the 5 techniques of science denial[Antonio Flores and Mark Hugo Lopez, Pew Research Center]
3. OPTIONAL: "Exxon: The Road Not Taken" (Nine-part series) [Neela Banerjee, Lisa Song, David Hasemyer and John H. Cushman, Jr. Inside Climate News]
Module 1: What we know about climate change and why we know it
This is where we'll be going over the basics of climate change – what we know about it, and why we know it. This kind of science has been building for more than 100 years, and we'll be exploring the many branches of science that have affirmed the existence of climate change and the effects it is having around the world. You'll also hear about what it takes to bring references to climate change into stories about phenomena like extreme weather events.
Video Classes
1. What we know about climate change and why we know it
2. Interview with Kerry Emanuel
Readings
Module 2: What's a climate story?

The short answer to the question in the title of this module is: Just about everything is a climate story these days. We'll also be talking about how climate coverage has changed over the years, from a "both-sides" narrative that quoted deniers along with the experts on the science, and how we have evolved beyond false balance in covering climate issues — but still covering the genuine conflicts that come up in such questions as the best way to cut greenhouse gas emissions. We'll also talk about the importance of saying what climate change isn't, and avoiding the impulse to attribute every extreme weather event to climate change.
Video Classes
1. What's a climate story?
2. Interview with Anthony Leiserowitz
3. Interview with Maggie Astor
Readings
Module 3: Spotting and combating disinformation
In this module, we talk about the tools of deception that have been used for decades by the fossil fuel industry and its supporters, as well as other industries that want to avoid regulation. You will learn to recognize and counter the most common techniques in your work.
Video Classes
1. Spotting and combating disinformation
2. Interview with John Cook
3. Interview with Jesus Jiménez
Readings
Module 4: Spotting climate stories and writing them
In our final module, we'll be looking beyond sad polar bears to tell the kinds of stories that grab readers — stories that include accurate representations of the science, but also tell human stories that your audience will feel powerfully. We'll be discussing survey research that shows what kinds of stories readers most want to read when it comes to climate change (hint: stories about solutions are very popular) and about the dangers of climate "doomism," and why it isn't stupid to write about hope.
Video Classes
1. Spotting climate stories and writing them
2. Interview with Cara Buckley
3. Interview with Simon Romero
4. Live Session with John Schwartz
Readings