This self-directed course features content from the Knight Center for Journalism in the Americas' massive open online course (MOOC) titled "Solutions journalism: New ways of elevating your reporting and engaging audiences." This four-week course was taught by Hugo Balta and took place from May 8 - June 4, 2023.

 The course materials are broken into four modules, along with an introductory module:
We encourage you to watch the videos and review the readings. The course materials build off each other, but the videos and readings also act as standalone resources that you can return to over time.
We hope you enjoy the materials. If you have any questions, please contact us at journalismcourses@austin.utexas.edu.
Meet the Instructor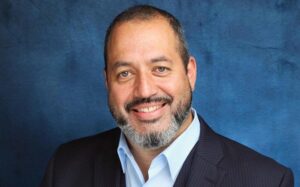 Hugo Balta is the Publisher of the Illinois Latino News (ILNN). ILNN is one of six independent digital news outlets in the Northeast and the Midwest managed by the Latino News Network (LNN). LNN provides greater visibility to Hispanic and Latino communities and amplifies the work of others in doing the same. The network mentors young journalists and affords them real work experiences. LNN applies the principles of solutions journalism to its investigative reporting. Balta is an accredited solutions journalism trainer.
A news veteran of more than 30 years, Balta has led newsrooms in multiple markets and platforms. He has held positions as the Executive Editor of The Chicago Reporter, News Director of Chicago's PBS Station, WTTW, and Vice President of News of Telemundo New York. 
Balta is the only person to serve twice as President of the National Association of Hispanic Journalists (NAHJ) in its nearly 40 years. He was inducted into the organization's Hall Of Fame in 2016.
Mr. Balta is also an Adjunct Professor at Columbia College Chicago, teaching journalism courses focused on all aspects of newsroom collaboration in local news coverage.
Originally from Northern New Jersey, Balta lives in Chicago with his wife Adriana and children Isabella and Esteban.
Introduction Module: Why solutions journalism?
Solutions Journalism is a global shift in journalism, focused on what the news often misses: how people try to solve problems and what we can learn from their successes or failures. By covering solutions to local and global challenges, journalists can equip people in all communities with the knowledge to envision and build a more equitable and sustainable world.
This module will cover:
Telling the whole story
Enhancing accountability
Restoring the public's trust
Introduction
1. Welcome video
2. Course syllabus
Readings
1. The Power of Solutions Journalism [Alexander L. Curry and Keith H. Hammonds, Solutions Journalism Network]
2. Is Solutions Journalism the Solution? [Nieman Reports]
3. Complicating the Narratives [Amanda Ripley]
Module 1: What solutions journalism is, and what it is not
Solutions stories report on efforts to solve problems, but they don't celebrate those efforts. This module teaches you the difference between a solutions journalism story and impostors.
This module will cover:
How do I know it's solutions journalism?
How do I know it's NOT solutions journalism?
The four pillars of solutions journalism
Video Classes
Readings
Optional Resources
1. Top 10 CNN Hero Maggie Doyne [CNN]
2. Budweiser Is Turning 6 Cities Into Labs For Responsible Drinking [Alexander Kaufman, Huffington Post]
3. Meet a new breed of prosecutor [Henry Gass, The Christian Science Monitor]

4. The Man Who Can Map the Chemicals All Over Your Body [Paul Tullis, Scientific American]
Module 2: Identifying, vetting and reporting solutions stories
Many people who want to do solutions journalism aren't always sure where to begin. In this module, we are going to help students learn how to cover solutions journalism across different beats.
This module will cover:
Identifying a social problem
Looking for the slices of a problem
The positive deviant — responses that appear to drive better outcomes for one community when compared to other communities with similar challenges
Leveraging solutions journalism to build trust with their audiences, increase engagement and loyalty, and drive impact and accountability
Guest speaker:
Kavita Chandran, journalism trainer and news content advisor, Singapore
Video Classes
Readings
Module 3: Organizing and telling solutions stories

Solutions stories are often structured differently; there is no one size fits all approach. In this module, we will review fundamental concepts when choosing a narrative.
This module will cover:
Should I start with the solution or the problem?
Identifying the characters
Transparency in unpacking the story
How to package solutions journalism across different platforms
Solution journalism best practices from across the globe
Guest speaker:
Chibuike Alagboso, journalist, Nigeria Health Watch
Video Classes
Readings
Module 4: Building solutions journalism into your workflow
For many journalists, the idea of solutions journalism resonates immediately. But some need clarification on the approach. In this module, we'll discuss how to bring solutions journalism into your newsroom in a sustained way.
This module will cover:
Dispelling misconceptions about solutions journalism
The solutions whisperer
Propose a story/series
Measuring success
Guest speaker:
Swati Sanyal Tarafdar, freelance, Solutions Journalism Network LEDE fellow, India
Video Classes
Readings