This self-directed course features course content from the Knight Center for Journalism in the Americas' massive open online course (MOOC) titled "How to report safely: Strategies for women journalists & their allies." The four-week course took place from May 3 to May 30, 2021. We are now making the content free and available to students who took the course and anyone else who's interested in learning in frameworks to mitigate and manage associated risks for all women and allies.
This course is organized by the Knight Center for Journalism in the Americas, in partnership with the International Women's Media Foundation and UNESCO, with financial support from the Swedish Postcode Foundation.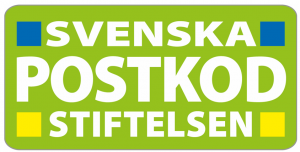 SPACE
The course was taught by Alison Baskerville. She created and curated the content for the course, which includes video classes, readings, exercises, and more.
 The course materials are broken into four modules, along with an introductory module:
We encourage you to watch the videos, review the readings, and complete the exercises as time allows. The course materials build off each other, but the videos and readings also act as standalone resources that you can return to over time.
We hope you enjoy the materials. If you have any questions, please contact us at journalismcourses@austin.utexas.edu.
Meet the Instructor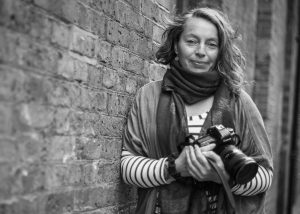 Alison Baskerville is a documentary photographer and personal safety trainer based in Birmingham, UK. A former-soldier-turned-photographer, Alison is able to blend her military experience with her career as a conflict photographer to translate into realistic safety training for the media community. As a photographer she uses her experience to comment on, document and question the military experience that aims to make work reflecting on important contemporary issues such as social inequality, military occupation, gender identity and safety as well as the long-term consequences of emotional trauma through conflict. Alison is also the founder of ROAAAR - an inclusive safety training organization as well as the Program Lead on the current Next Gen Safety Training Program with the International Women's Media Foundation (IWMF). If you want to learn more about Alison's work you can check out her website www.alisonbaskerville.co.uk or follow her on Twitter @AliBaskerville.
Introduction to safety planning for journalists
In this module, we will focus on how to develop a risk assessment and a communication strategy. We will look at the considerations needed to create a realistic and workable plan to share with your editor or newsroom security manager, as well as advice for freelancers working for multiple outlets. How we communicate in the field is an essential component to our safety, as is having a working safety plan in place.
This module will cover:
- Risk assessments
- Creating a basic communication plan
- Q&A with Tanya Warnakulasuriya - a safety expert based in Sri Lanka
Video Classes
1. The risk assessment and why it matters
2. Communication plan, kit and equipment including PPE
Readings
Situational awareness and personal safety
As we head out on assignment it's important to also consider our own strategies for safety in the field, as we often work in fast-paced and changing environments. In this module we'll take a personal approach to how we mitigate risk in the field, and we'll explore other factors such as kit and equipment we need to protect ourselves.
This module will cover:
- Understanding how situational awareness affects our personal safety
- Travel and location safety
- Kit and personal protective equipment
Video Classes
1. Situational awareness and personal safety
2. Interview with Tanya Warnakulasuriya
Watch Video Transcript
Readings
1. "Libya: journalists trapped at hotel amid fighting" [The Guardian]
In 2011 a number of journalists were detained in the Rixos hotel in Libya. Read through the article and relate to this module. What can you piece together about some of the actions taken by journalists held in the hotel?
2. Journalist Security Guide [CPJ]
Check out this guide from the CPJ about insurance. It is often something which is overlooked, but necessary - especially for some form of medical cover.
3. Medical Kit [Nomad]
Start looking for your ideal first aid kit to take with you. Remember the basics as well as any additional medications needed for the place of travel.
4. How the Fight-or-Flight Response Works [Verywell Mind]
In every stressful situation we can possibly have a stress response. Use this article to understand how one goes into flight, flight or freeze in more depth as being aware of your responses will help you make better decisions in riskier scenarios.
Harassment and gender-based violence
Here we will focus on a selection of threats that journalists, especially women, face while reporting. We will share some strategies on how to be prepared in the field and how to support and be an ally to someone who is experiencing or has experienced harassment.
This module will cover:
- An understanding of the types of physical harassment and gender-based violence, including sexual violence
- Support for those experiencing harassment and how to support as an ally
- Reporting, signposting and after care
- A Q&A with Kristen Chick, a freelance journalist focused on gender, conflict, and migration.
Video Classes
1. Harassment and gender-based violence
2. Interview with Delovei Kwagala
3. Interview with Kirsten Chick
Readings
Self care and mental well-being
We often face challenging situations as journalists, and this module will focus on some simple strategies to create a peer support network and share information on support services for working women journalists.
This module will cover:
- A basic understanding of our emotional wellbeing both pre and post-assignment
- How to create a self-care plan
- A conversation with Ana Zelhubera, mental health expert, in understanding the effects of trauma on our physical and mental well-being
Video Classes
1. Self care and mental well-being
2. Interview with Ana Zelhuber
Readings