Watch the video above to learn more about our self-directed course.
This self-directed course features content from the Knight Center for Journalism in the Americas' massive open online course (MOOC) titled "Newsletter strategies for journalists: How to create, grow & monetize newsletters." The four-week course took place from February 22 to March 21, 2021. We are now making the content free and available to students who took the course and anyone else who's interested in learning the fundamental skills required to launch and maintain a newsletter through a standard product life cycle and how a newsletter can fit into your work product and serve your audience.
Thanks to support from:

The course was taught by Joseph Lichterman, Emily Roseman, and Caroline Porter. They created and curated the content for the course, which includes video classes, readings, exercises, and more.
 The course materials are broken into four modules, along with an introductory module:
We encourage you to watch the videos, review the readings, and complete the exercises as time allows. The course materials build off each other, but the videos and readings also act as standalone resources that you can return to over time.
We hope you enjoy the materials. If you have any questions, please contact us at journalismcourses@austin.utexas.edu.
Meet the Instructors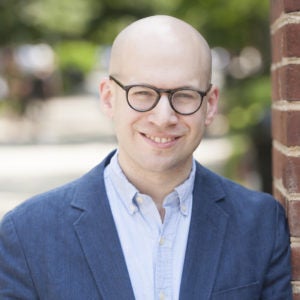 Joseph Lichterman leads editorial and digital strategy for The Lenfest Institute for Journalism. He writes Solution Set, a weekly-ish newsletter on innovation in journalism. Prior to joining the Institute, he was a staff writer at the Nieman Journalism Lab at Harvard University. He also previously reported for Reuters in its Detroit bureau. He lives in Baltimore, Maryland with his dog Charley and cat Fred. You can find him on Twitter at @ylichterman.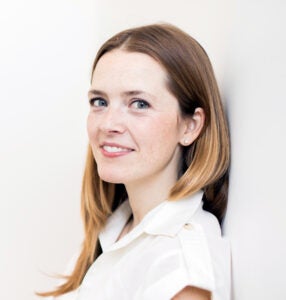 Caroline Porter is a media strategist and researcher. Her work largely focuses on business models for journalism, working with media companies, academic institutions and others. Caroline worked as a staff reporter for The Wall Street Journal in the Chicago and Los Angeles bureaus and served as an adjunct lecturer at Northwestern University's Medill School. She loves writing Unpacking, a weekly newsletter with co-author Emily Roseman, aspires to have both dogs and cats, and has enjoyed being a neighbor to chickens in Los Angeles. You can find her on Twitter at @carolineporter.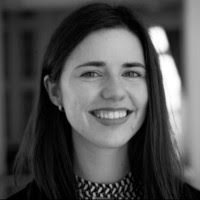 Emily Roseman is the Research Director for the Institute for Nonprofit News. Previously, she served as research project manager for a study at the Shorenstein Center that analyzed how single-topic newsrooms can grow audiences (a key finding – newsletters!). She writes a weekly newsletter with co-author Caroline Porter called Unpacking and lives in Alexandria, VA with her crazy dog, Hazel. You can find her on Twitter at @emilyroseman1.
Course description
Introduction
1. Welcome video
2. Course syllabus
Materials
1. Top Seven Reasons Why Newsletters Are Important by Emily Roseman
This handout provides a thorough overview of the necessity and power of newsletters in newsrooms today. With ample evidence and links, it's an excellent place to either start or brush up on your newsletter know-how.
2. Montana Free Press experiments with newsletters for local COVID-19 coverage [Medium]
This Q&A offers journalists a first-hand look at how newsletters can be implemented in newsrooms. In this case, a local, digital news site sees success with its new COVID-19 newsletter.
3. Why journalists are flocking to newsletters [Medium]
Need any more reminders why newsletters are critical to journalism strategy? This write-up provides examples and reasons.
4. BONUS: "E-mail: Sign your own name:" by Kelly Nuxoll
Looking for some bedtime reading? We'll admit this is a bit of a curveball, but this essay by a Howard Dean campaign worker who helped pioneer email strategy remains salient today.
Choosing the right newsletter: What is important for your audience—and you
Instructor: Emily Roseman
One should never start a newsletter just to check a box.
Newsletter format, tone, content and overall strategy should be rooted in what works best for your audiences and your own workflow and bandwidth. Module 1 will introduce key concepts around audience research, product thinking and prioritization that will help you decide what you can do to best serve your audience's needs.
In this module you will learn:
Defining your audience
Strategies for audience research
Synthesizing audience research
Considering bandwidth
Choosing newsletter structure
Video Classes
1. Choosing the right newsletter: What is important to your audiences and you?
2. Audience research for launch: How to conduct audience research when you're getting started
3. Audience research best practices: How to keep learning about your audiences to improve your newsletter(s)
Watch Video Transcript Presentation
4. Interview with Bent Freiwald | Krautreporter
Readings
Launching a newsletter: What you need to know to get your newsletter off the ground
Instructor: Joseph Lichterman
Now that you've done your initial audience research and have an idea for a newsletter, we'll get into the nitty-gritty logistics of actually launching a newsletter and getting it off the ground. This module will focus on the key infrastructure needed to launch an email newsletter and how to test your ideas.
During this week we'll identify the most important questions you should ask when choosing an email service provider, essential privacy and data security considerations such as Europe's GDPR and California's CCPA, and the process for launching a minimally viable product.
In this module you will learn:
Key infrastructure
Privacy and data security
Creating a minimally viable product
Video Classes
Readings
Growing your readership: How to build an engaged subscriber list that generates revenue
Instructor: Caroline Porter
Once you've launched your newsletter, you can focus more on strategies to grow your audience in organic ways and ways to generate revenue through your newsletter product.
This module will review healthy habits for nurturing an engaged subscriber base, as well as the pathways to making money through the newsletter. We'll review examples of profitable newsletters as well as interviews with newsletter pioneers who have augmented their reach and capital through newsletters.
In this module you will learn:
Various routes to build an audience
Key clues for assessing engagement levels
Methods for monetization
How-to examples with newsletter creators
Video Classes
Readings
Improving your newsletter: How to optimize your newsletter for the long haul
Instructor: Joseph Lichterman
Like a garden, newsletters need constant care and tending. This module will focus on strategies for continuing to maintain and optimize your workflows, how to keep your lists fresh and clean, and how to know when it's time to wind down a newsletter.
We'll discuss critical strategies for audience retention, which begin as soon as you get a new subscriber to your email list. We'll also share tips for re-engaging lapsed subscribers and discuss how to keep your subscriber list up-to-date.
In this module you will learn:
How to retain your audience
Segmenting your list
Technical considerations
How to end a newsletter
Video Classes
Readings
1. Re-Engaging Your Newsletter Subscribers: A Quick Guide by Upland
2. How publishers reengage dormant email subscribers: How publishers reengage dormant email subscribers [Digiday]
3. How The Wall Street Journal is revamping its newsletters — and trying to add some whimsy How The Wall Street Journal is revamping its newsletters — and trying to add some whimsy [Nieman Lab ]
Optional Resources
1. Not a Newsletter: Consultant Dan Oshinsky's must-read monthly Google Doc round-up of the latest news, tips, and best practices in the world of newsletters by Dan Oshinsky
2. On its blog, Revue has a great series of posts by experts on everything from how to measure success, how to build an audience, how to design your newsletter, and much, much more [Revue]
3. American Press Institute's Better News has a detailed section all about newsletters [American Press Institute]
4. Really Good Emails is a website that collects and highlights examples of exceptional newsletter design, and terrific how-tos [Reall Good Emails]
5. In its 2020 Digital News Report, the Reuters Institute for the Study of Journalism at Oxford University shared global data on newsletter usage. (Here's a summary in Nieman Lab from Nic Newman) [The Reuters Institute for the Study of Journalism at Oxford University]
6. Looking to connect with other folks in the newsletter space? [Facebook]
Here are a few great communities: Newsletter Nerds and Newsletter Creators on Facebook.
7. Newsletter Knowledge Share by Annemarie Dooling
Annemarie was interviewed in Week 3, and she has compiled an incredibly detailed resource guide focused on security, list management, engagement, goals, design, and more.
8. From newsroom to newsletter: How local journalists are DIYing important coverage via email by Christine Schmidt [Nieman Lab]
9. Fernando Rodrigues, founder and editor of the Brazilian news site Poder360 and Drive newsletter [ISOJ 2018]
Fernando Rodrigues, founder and editor of the Brazilian news site Poder360 and Drive newsletter, spoke at ISOJ 2018 about why newsletters were the next big thing for news. Watch his talk and the full panel discussion on newsletters.
10. Solution Set: Why CBC News created a pop-up newsletter for the royal wedding [The Lenfest Institute for Journalism]
11. How Polish news start up How Outride.rs developed a loyal audience by going 'newsletter first' - by Federica Cherubini [Membership Puzzle Project]
12. The NewsRun, a daily newsletter about Pakistan, cuts through the noise of a cluttered media market by Hanaa' Tameez [Nieman Lab]
13. NPR's How I Built - Podcast [NPR]