Registering in the platform is easy. Please follow these steps:
Create an account in the Journalism Courses system. Even if you've taken a course with us before, you may need to create a new account. Check to see if your previous username and password work before creating a new account.
Wait for a confirmation in your email indicating that your account has been created. If you do not receive this, please check your spam folder.
Log into the platform, scroll down until you see the course listings, and click on the "How to use ChatGPT and other generative AI tools in your newsrooms" course.
A button will appear. Click "Enroll" to enroll yourself in the course. You will be able to access the course from the "My Courses" menu at the top of the page.
You will receive an email confirming your enrollment.
Please add the email addresses journalismcourses@austin.utexas.edu and filipa.rodrigues@utexas.edu  to your address book to ensure you receive emails about the course.
For the next four weeks, instructors will put aside the artificial intelligence hype cycle and get down to the basic principles of how the technology works, how it might work in your newsrooms, and the ethical implications to consider.
Anyone who wants to learn more about this emerging technology and experiment for personal use or across a news operation for reporters, editors, product teams, publishers, advertising, marketing, and HR departments.
Upon completion of this course, you will:
Become conversant on the topic of artificial intelligence and news

Be able to put into use tools from simple process automation to basic GPT functions

Develop a plan for your news operation to consider, procure, and maintain tools with automation and AI
Introduction Module - AI: Beyond the hype
A primer on artificial intelligence from simple process automations to generative AI.
This module will cover:
Why the frenzy about AI now
What AI technology can do for news, and what it can't
Module 1 - AI basics and how AI might help newsrooms
(September 25- October 1, 2023)
Instructor: Aimee Rinehart
What is AI all about? Aimee Rinehart will discuss the technology and why many journalists are skeptical and even afraid to use it in their newsroom, examples of newsrooms that are trying out and innovating in AI, and how to identify possibilities for automation and AI in your own newsroom.
This module will cover:
AI basics
Large language models: what they are and the controversies surrounding them
AI in action: use cases from newsrooms small and large
In conversation: Uli Köppen, head of AI + Automation Lab and Co-Lead of BR Data at German Public Broadcaster Bayerischer Rundfunk, on how she's structured her team, a project that she's excited about and how to gain newsroom buy in for new workflows and tools.
Module 2 - A Primer on AI Technology
(October 2 - 8, 2023)
Instructor: Sil Hamilton
But what is generative AI, really? Sil Hamilton will give an overview of the theory and technologies powering modern AI applications, beginning with the dawn of natural language processing in the 1950s and continuing through to the unexpected advances made in the last five years.
This module will cover:
History of AI: Learning from the successes and failures of seventy years of AI research

Fundamentals of text generation

Hallucinations and other failure modes

Multimodal models: expanding AI technology from text to new mediums
In conversation: Data journalist Meredith Broussard, associate professor at the Arthur L. Carter Journalism Institute of New York University, will discuss the danger of misunderstanding the roles machine learning algorithms can play in our modern world.
Module 3 - Understanding AI in The Newsroom: Benefits and Concerns
(October 9 - 15, 2023)
Instructor: Sil Hamilton
Knowing where and how AI can help in your newsroom means having a sense of what it is capable of, today. Sil Hamilton will survey products presently available in the market to highlight domains where AI presently brings substantial value — and where it does not, a factor especially important to be aware of in an industry awash in embellishments and overpromises.
This module will cover:
The major AI companies in play today and their respective priorities

The benefits and complications in developing AI solutions in-house

AI ethics basics

Warning signs in AI advertising
In conversation: Ted Benson, Ph. D. in computer science from MIT and founder & CEO of Steamship, a start-up specializing in building and scaling AI agents, will discuss the role AI companies play in the tech industry and beyond.
In conversation: Nick Diakopoulos, associate professor in Communication Studies and Computer Science at Northwestern University and director of the Computational Journalism Lab (CJL), will discuss guidelines and responsible AI in the newsroom.
Module 4 - The time to start with AI is now
(October 16 - 22, 2023)
Instructor: Aimee Rinehart
Finding the right tool and implementing it into your newsrooms should uphold your standards and support the mission of your organization. Aimee Rinehart will go over the critical questions to ask from vendors and developers and how you can help the industry progress in developing solutions and creating ethical guardrails.
This module will cover:
Reporting on AI

Identifying opportunities for AI through the news-value chain: newsgathering, production, distribution and business operations

Ethical considerations for tool procurement and use

Your role in moving the journalism industry forward 

The future of news and AI
In conversation: Dalia Hashim at Partnership on AI, AI and Media Integrity Program Lead, will discuss ethical considerations for tool procurement and for newsrooms using AI technology. 
In conversation: Ernest Kung at the Associated Press on the build or buy question, what newsrooms should think about before implementing a new tool and the new five, free open-source projects for local newsrooms.
Our MOOCs (Massive Open Online Courses) offer a flexible and self-paced learning experience. You have the freedom to log in to the course at your convenience and complete activities throughout the week at your own pace.
Although our MOOCs are asynchronous, we value interactive learning, and to facilitate this, we host live office hours with our dedicated instructor(s). Attending our live events is optional but highly encouraged. All live sessions and office hours are recorded to ensure that those who are unable to attend can access them at a later date.
The material is organized into four weekly modules. Modules 1 and 4 will be taught by Aimee Rinehart of Associated Press, and modules 2 and 3 will be taught by Sil Hamilton of Hacks/Hackers. Each module will cover a different topic through videos, presentations, readings, and discussion forums. There will be a quiz each week to test the knowledge you've gained through the course materials. The weekly quizzes, and weekly participation in the discussion forums, are the basic requirements for earning a certificate of participation at the end of the course.
This course is very flexible, and if you are behind with the materials, you have the entire length of the course to complete them. We do recommend you complete each of the following before the end of each week so you don't fall behind:
Video lectures

Readings and handouts/exercises

Participation in the discussion forums

Quizzes covering concepts from video lectures and/or readings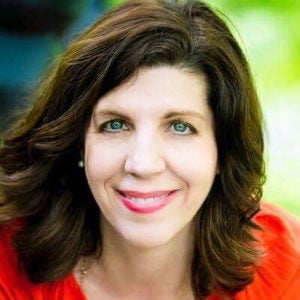 Aimee Rinehart is the Senior Product Manager AI Strategy for The Associated Press. Before joining AP, she was the Deputy Director of First Draft's New York bureau helping journalists and newsrooms to identify, verify and report on mis- and disinformation through the 2018 and 2020 U.S. election cycles. In 2018, she managed Comprova, a project to monitor and analyze misinformation and disinformation around the 2018 Brazilian elections. Aimee started working online in 1996 and was a digital originator at The New York Times, and returned to print briefly as an editor at the Wall Street Journal Europe in Brussels. She served on the steering committee for Partnership on AI's AI Procurement and Use Guidebook for Newsrooms, and is a council member advising the direction of the newly formed Consortium on Trust in Media and Technology at the University of Florida. Aimee is in the 2024 cohort of the Executive Program in News Innovation and Leadership at the Craig Newmark Graduate School of Journalism CUNY as the Tow-Knight Fellow in AI Studies.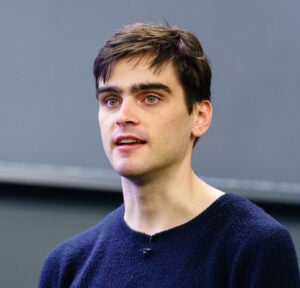 Sil Hamilton is AI researcher-in-residence at Hacks/Hackers, a network of journalists who rethink the future of news through talks, hackathons, and conferences. A machine learning researcher at McGill University exploring the intersection of AI and culture, Sil has published research at NLP conferences like ACL, AAAI, and COLING. His work exploring the limits of language models has been discussed by Wired, The Financial Times, and Le Devoir. Sil has given talks on AI and the newsroom at the Nieman Foundation for Journalism at Harvard; the Brown Institute for Media Innovation at Columbia; the Computer History Museum in Mountain View, California; and The Knight Center for Journalism in the Americas at the University of Texas at Austin. Sil has consulted for The Associated Press on AI policies and serves as technology advisor at Health Tech Without Borders, a non-profit seeking to mitigate healthcare crises with digital tools.
We expect participants to have access to ChatGPT, and (for those in the U.S.A.) Claude and Bard. Please note that while signing up for ChatGPT requires a phone number and credit card, the credit card will not be charged.
A certificate of completion is available for those who meet all of the course requirements. After verifying that these requirements have been met, the Knight Center will send a confirmation message with instructions on how to download the certificate. 
To be eligible for a certificate, you must:
Watch the weekly video classes and read the weekly readings

Complete weekly quizzes with a 70% minimum score. (You can retake the

quizzes as many times as needed. Only the highest score will be recorded.)

Create OR reply to at least one discussion forum each week
No formal course credit of any kind is associated with the certificate. The certificate is awarded by the Knight Center for Journalism in the Americas to attest to the participation in the online course.