Choose from the options below
Registering on the platform is easy. Please follow these steps:
1) Create an account in the Journalism Courses system. Even if you've taken a course with us before, you may need to create a new account if your original account has been inactive.
2) Wait for a confirmation in your email indicating that your account has been created. If you do not receive this, please check your spam folder.
3) Pay the $95 registration fee. Click here to pay. The payment must be made only by those who already have an account in the Journalism Courses system. The username and email you used in the system will be required when you complete payment.
Unlike most Knight Center courses, which are free, this Big Online Course (BOC) will provide a more advanced level of training and will be limited to a few hundred students, allowing for greater interaction between the students and instructors.
Once you pay the $95 course fee, you will receive a payment receipt but you will not automatically be enrolled in the course. Once you register, the Knight Center team will enroll you in the course. Since the enrollment process is not automatic, there will be a brief waiting period. Once enrolled, you will receive an enrollment confirmation email with details on how to access the introductory module of the course. If you have any issues with the payment, please contact txshop@austin.utexas.edu.
Please add the email addresses journalismcourses@austin.utexas.edu and filipa.rodrigues@utexas.edu to your address book to ensure you receive emails about the course.
During this four-week course, you will learn the fundamentals of audio storytelling from focus to writing and interviewing to voice performance. Upon completion of this course, you will have the knowledge needed to develop a plan for creating your own audio project.
The class is geared toward journalists and anyone interested in learning audio journalism.
The course is divided into four weekly modules:
Introduction Module - Welcome to the class
In the introductory module, you will get an overview of the course structure and meet the instructor.
This module will cover:
Who the instructor is
What we will cover, including introductory readings
How the course works
Module 1: Getting Started
(October 18 - October 24, 2021)
Let's kick things off with a look at why audio is a big deal, what it is good at, and what your first steps toward audio need to be.
This module will cover:
Why everyone is talking about audio
What audio storytelling is good at
Defining your audience and creating a project plan

Turning a print story into audio

Guest Interview: Defining your project - Editorial Strategist Serri Graslie

Guest Interview: How audio storytelling has persisted, with Julie Shapiro, Executive Producer, Radiotopia from PRX
Module 2: The toolkit: Writing
(October 25 - October 31, 2021)
We open up the toolkit to examine writing and interviewing and how you build your story out on the page
This module will cover:
Focusing your story

Interviewing

Writing for the ear

Scripting

Guest Interview: Crafting a narrative with the listener in mind - Independent podcast editor Alison MacAdam

Guest Interview: Conducting an interview for audio - Niala Boodhoo, Axios Today 
Module 3: The toolkit: Sound
(November 1 - November 7, 2021)
We drill down this week on the sound in your story and learn how to make your story come alive as something to be heard.
This module will cover:
Voice performance and mic technique

Audio boot camp

Hot tape 101

Guest Interview: Voice coach Valerie Geller on how to sound your best

Guest Interview: Andrew Sussman of NPR discusses audio and translations

(Optional) Guest Interviews: Sound design with Throughline's Ramtin Arablouei
Module 4: Getting Your Project Heard
(November 8 - November 14, 2021)
We explore how to get your audio story out into the world so that people actually hear it.
This module will cover:
Audio is more than podcasting

New opportunities in audio

Pitching your project

Guest Interview: N'Jeri Eaton from Netflix discusses what makes an audio project successful  
A simple recording device or smartphone will allow you to try some of the suggested exercises.
First of all, note that this is an asynchronous course. That means there are no live events scheduled at specific times. You can log in to the course and complete activities throughout the week at your own pace, at the times and on the days that are most convenient for you.
Despite its asynchronous nature, there are still structures in place for the duration of the course.
The material is organized into four weekly modules. Each module will be taught by Tamar Charney and will cover a different topic through videos, presentations, readings and discussion forums. There will be a quiz each week to test the knowledge you've gained through the course materials. The weekly quizzes, and weekly participation in the discussion forums, are the basic requirements for earning a certificate of participation at the end of the course.
This course is very flexible, and if you are behind with the materials, you have the entire length of the course to complete them. We do recommend you complete each of the following before the end of each week so you don't fall behind:
Video lectures
Readings and handouts/exercises
Participation in the discussion forums
Quizzes covering concepts from video lectures and/or readings
The course will also include weekly office hours with the instructors and hands-on examples during lectures to help you learn. We will also welcome guest speakers during some weeks.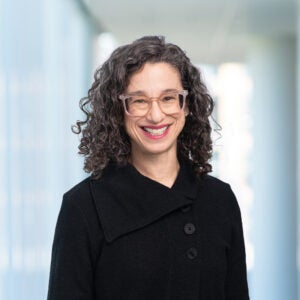 Tamar Charney is a Senior Editorial Director at National Public Radio (NPR), working on editorial strategy for emerging platforms such as apps and smart speakers including NPR's state of the art personalized listening app called NPR One. Charney was an executive creator of NPR's Coronavirus Daily which was the network's fastest growing podcast to date and the acting Senior Supervising Producer for NPR's cinematically produced history podcast Throughline. She's an award winning journalist who has written countless radio reports and documentaries and was part of NPR's content development committee.
Prior to joining NPR in 2016, Charney was the Program Director at Michigan Radio where she managed on-air, online, news strategy, and operations. Before that she created and produced talk shows, documentaries, and news programs. She started at Michigan Radio in the late 1990's as a newscaster, reporter, and editor. She has held a variety of jobs at other public radio stations including WDET and WEMU. She served as the board chair of the Public Radio Program Directors association from 2014 - 2017. On the side, Charney is a writer, photographer, and voiceover artist. Her photography and creative writing have been published by Midwestern Gothic, Michigan Quarterly Review, Equus Magazine, and other outlets. In late 2019 she mounted a solo photography exhibition Through a Russian Lens at the Argus Museum in Ann Arbor.
Charney holds a master's degree in telecommunications specializing in social effects of new media from Michigan State University and a BA from University of Michigan. She was the lead author on the chapter Uses and Gratifications of the Internet in Lin, C & Atkin, D.(Eds.) Communication Technology and Society (pp. 379-408.)
Before the pandemic, she gave talks and presentations at industry conferences worldwide about the confluence of technology and journalism.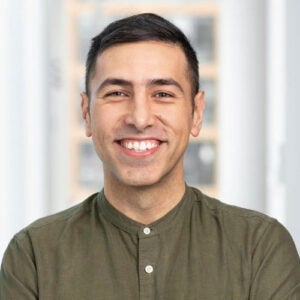 Ramtin Arablouei, Host/Producer, Throughline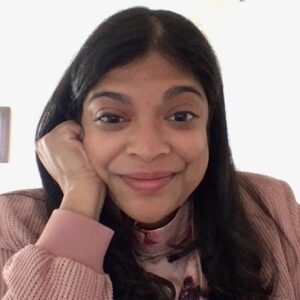 Niala Boodhoo, Host, Axios Today at Axios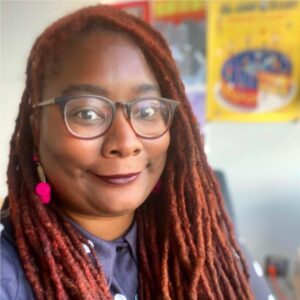 N'Jeri Eaton, Head of Audio/Podcast Programming at Netflix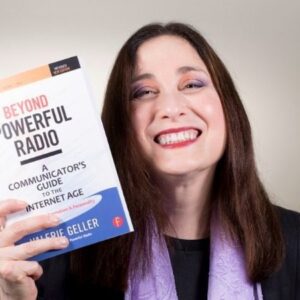 Valerie Geller, Geller Media International - Broadcast & Podcast, Voice Coach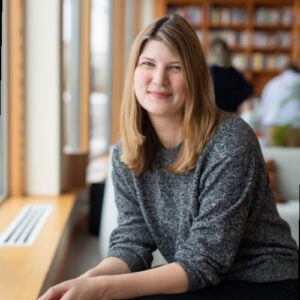 Serri Graslie, Content Design & Strategy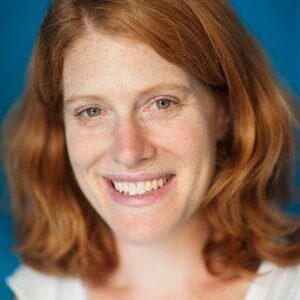 Alison MacAdam, Radio/Podcast Editor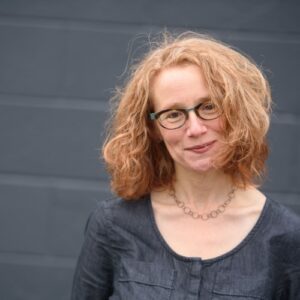 Julie Shapiro, Executive Producer, PRX & Radiotopia, Ear Hustle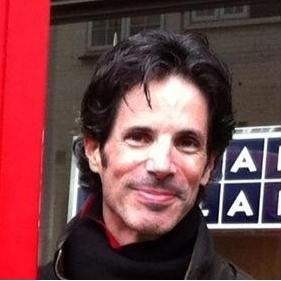 Andrew Sussman, Supervising Editor, National Security at NPR
A certificate of completion is available for those who pay the $95 course fee and meet all of the course requirements. After verifying that these requirements have been met, the Knight Center will send a confirmation message with instructions on how to download the certificate. To be eligible for a certificate, you must:
Watch the weekly video classes and read the weekly readings
Complete weekly quizzes with a 70% minimum score. (You can retake the quizzes as many times as needed. Only the highest score will be recorded.)
Create OR reply to at least one discussion forum each week
The certificate of completion is included in the $95 course fee. No formal course credit of any kind is associated with the certificate.
The certificate is awarded by the Knight Center for Journalism in the Americas to attest to the participation in the online course.