Watch the video above to learn more about our self-directed course.
This self-directed course features content from the Knight Center for Journalism in the America's massive open online course (MOOC) titled "Digital investigations for journalists: How to follow the digital trail of people and entities." The four-week course took place from October 5 to November 1, 2020. We are now making the content free and available to students who took the course and anyone else who's interested in learning how to investigate digital content and accounts.
with support from:

The course was taught by Craig Silverman, Brandy Zadrozny, Jane Lytvynenko, and Johanna Wild. They created and curated the content for the course, which includes video classes, readings, exercises, and more.
 The course materials are broken into four modules, along with an introductory module:
We encourage you to watch the videos, review the readings, and complete the exercises as time allows. The course materials build off each other, but the videos and readings also act as standalone resources that you can return to over time.
We hope you enjoy the materials. If you have any questions, please contact us at journalismcourses@austin.utexas.edu.
Meet the Instructors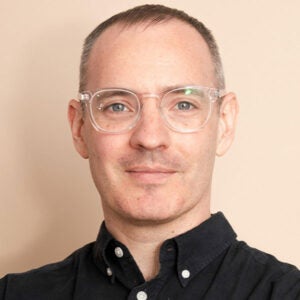 Craig Silverman is an award-winning journalist and author and one of the world's leading experts on online disinformation, fake news, and digital investigations. He is the media editor of BuzzFeed News where he covers platforms, online disinformation, and media manipulation. Craig is also the editor of the European Journalism Centre's Verification Handbook series. He was named to the Politico 50 for his work exposing fake news and its effect on American politics, and is the recipient of the Carey McWilliams Award from the American Political Science Association, which honors "a major journalistic contribution to our understanding of politics."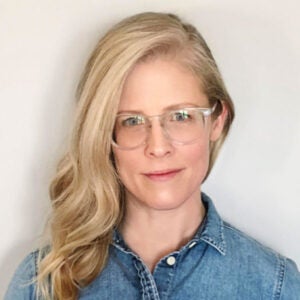 Brandy Zadrozny is an award-winning investigative and features reporter for NBC News where she covers misinformation, extremism, and the internet. This year alone, she's written definitive stories on the QAnon conspiracy, Trump propaganda outlet The Epoch Times, and the profiteers behind the rising anti-vaccination movement and coronavirus misinformation online. Previously, Brandy was at The Daily Beast where she covered politics and the internet as a senior reporter. She has an MLIS and in a former life, worked as a librarian and instructor in news, college, and public libraries.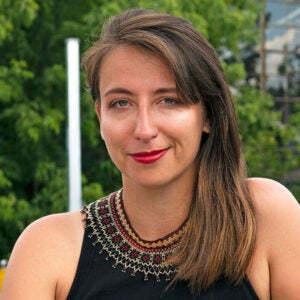 Jane Lytvynenko is an award-winning reporter at BuzzFeed News where she focuses on disinformation, cyber security, and online investigations. Jane has uncovered social media manipulation campaigns associated with state actors, financially-motivated bad actors spreading disinformation, and key data breaches. Her work also brings accessible fact-checking to wide audiences during times of crisis.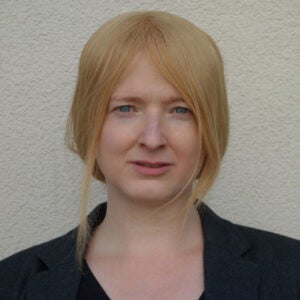 Johanna Wild is an open source investigator at Bellingcat and is passionate about tech and tool development for digital investigations. She has a journalism background and spent several years in (post-)conflict regions where she supported journalists from Eastern Africa and the Middle East to investigate and report on local conflict dynamics.
Investigating people and social media accounts
Instructor: Brandy Zadrozny, investigative reporter, NBC News
In this module you will learn:
Using social media and public information to investigate a person
Investigating who's really behind a social media account
Applying your backgrounding research to inform a story
Video Classes
1. Investigating people and social media accounts - Building a Profile
Watch Video Transcript Presentation
2. Investigating people and social media accounts - Beyond Breaking News
Readings
Optional Resources
Search techniques for finding and monitoring
Instructor: Jane Lytvynenko, senior reporter, BuzzFeed News
In this module you will learn:
Monitoring and investigating Twitter using advanced keyword searches and Tweetdeck
Searching Facebook
Verifying images and videos using reverse search and WeVerify
Video Classes
Readings
Investigating websites
Instructor: Craig Silverman, media editor, BuzzFeed News
In this module you will learn:
Analyzing the content and social spread of a website
Using whois records to examine the ownership and details of a domain name
Connecting websites together using Google AdSense and Analytics codes
Video Classes
Readings
Network analysis
Instructor: Johanna Wild, investigator and tech innovation lead, Bellingcat
In this module you will learn:
Learning the basics of network analysis, and how to apply it to digital investigations
Performing network analysis using data from social networks
Using data visualization for network analysis
Video Classes
Readings