Choose from the options below
Registering in the platform is easy. Please follow these steps:
Create an account in the Journalism Courses system. Even if you've taken a course with us before, you may need to create a new account. Check to see if your previous username and password work before creating a new account.
Wait for a confirmation in your email indicating that your account has been created. If you do not receive this, please check your spam folder.
Log into the platform, scroll down until you see the course listings, and click on the "Digital investigations for journalists: How to follow the digital trail of people and entities" course.
A button will appear. Click "Enroll" to enroll yourself in the course. You will be able to access the course from the "My Courses" menu at the top of the page.
You will receive an email confirming your enrollment.
Please add the email addresses journalismcourses@austin.utexas.edu and ryansagare@utexas.edu to your address book to ensure you receive emails about the course.
In this course, you will learn how to investigate key digital assets including social media profiles, websites, and images, and how to bring all of these elements together to make connections and generate insights for your reporting.
Upon completion of this course, you will be able to:
Analyze social media accounts on Facebook and other platforms
Determine the ownership of a website and analyze its content and connections
Use tools to search and monitor content on Twitter and Facebook
Analyze the origin of an image
Connect these assets together to identify and expose networks
Evaluate the collected information to determine the people or entities behind it
Introduction Module: Fundamentals of digital investigations

In the introductory module, you will get an overview of the course structure and meet the instructors. You'll also read about the fundamentals of digital investigations, and get your computer set up with the correct (free!) software and plugins.
Module 1: Investigating people and social media accounts
Brandy Zadrozny, investigative reporter, NBC News

This module will cover:
Using social media and public information to investigate a person
Investigating who's really behind a social media account
Applying your backgrounding research to inform a story
Module 2: Search techniques for finding and monitoring
Jane Lytvynenko, senior reporter, BuzzFeed News

This module will cover:
Monitoring and investigating Twitter using advanced keyword searches and Tweetdeck
Searching Facebook
Verifying images and videos using reverse search and WeVerify
Module 3: Investigating websites
Craig Silverman, media editor, BuzzFeed News

This module will cover:
Analyzing the content and social spread of a website
Using whois records to examine the ownership and details of a domain name
Connecting websites together using Google AdSense and Analytics codes
Module 4: Network analysis
Johanna Wild, investigator and tech innovation lead, Bellingcat
This module will cover:
Learning the basics of network analysis, and how to apply it to digital investigations
Performing network analysis using data from social networks
Using data visualization for network analysis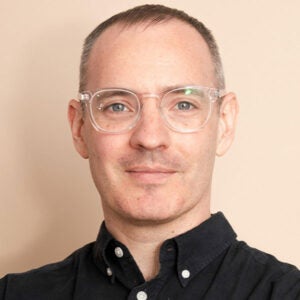 Craig Silverman is an award-winning journalist and author and one of the world's leading experts on online disinformation, fake news, and digital investigations. He is the media editor of BuzzFeed News where he covers platforms, online disinformation, and media manipulation. Craig is also the editor of the European Journalism Centre's Verification Handbook series. He was named to the Politico 50 for his work exposing fake news and its effect on American politics, and is the recipient of the Carey McWilliams Award from the American Political Science Association, which honors "a major journalistic contribution to our understanding of politics."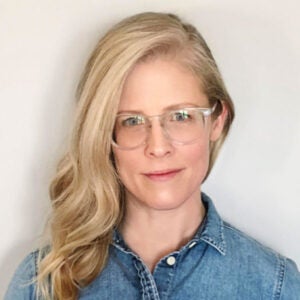 Brandy Zadrozny is an award-winning investigative and features reporter for NBC News where she covers misinformation, extremism, and the internet. This year alone, she's written definitive stories on the QAnon conspiracy, Trump propaganda outlet The Epoch Times, and the profiteers behind the rising anti-vaccination movement and coronavirus misinformation online. Previously, Brandy was at The Daily Beast where she covered politics and the internet as a senior reporter. She has an MLIS and in a former life, worked as a librarian and instructor in news, college, and public libraries.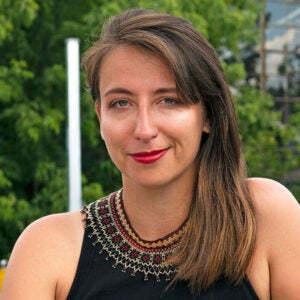 Jane Lytvynenko is an award-winning reporter at BuzzFeed News where she focuses on disinformation, cyber security, and online investigations. Jane has uncovered social media manipulation campaigns associated with state actors, financially-motivated bad actors spreading disinformation, and key data breaches. Her work also brings accessible fact-checking to wide audiences during times of crisis.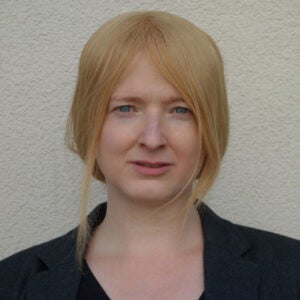 Johanna Wild is an open source investigator at Bellingcat and is passionate about tech and tool development for digital investigations. She has a journalism background and spent several years in (post-)conflict regions where she supported journalists from Eastern Africa and the Middle East to investigate and report on local conflict dynamics.
This course is open to anyone interested in learning how to investigate digital content and accounts. Journalists, editors, librarians, researchers, students, and faculty should enroll. Those already involved in journalism and digital investigative work are encouraged to join the course to add to the discussion and provide additional insight on the topic.
This requires you to have access to an Internet connection, the Chrome web browser, and to have your own Facebook and Twitter accounts. Please also download TweetDeck, and install the free WeVerify, CrowdTangle, and Wayback Machine Chrome extensions. (If you live in a country that doesn't allow access to Google Chrome, you can use the Firefox web browser. It offers a version of the Fake news debunker plugin. You can also use the web version of the Wayback Machine, though unfortunately there isn't a Firefox version of the CrowdTangle extension. Access to Twitter and Facebook is essential for this course.)
First of all, note that this is an asynchronous course. That means there are no live events scheduled at specific times. You can log in to the course and complete activities throughout the week at your own pace, at the times and on the days that are most convenient for you.
Despite its asynchronous nature, there are still structures in place for the duration of the course. The material is organized into four weekly modules. Each module will be taught by one of the course instructors (Craig Silverman, Brandy Zadrozny, Jane Lytvynenko, and Johanna Wild) and will cover a different topic through videos, presentations, readings and discussion forums. There will be a quiz each week to test the knowledge you've gained through the course materials. The weekly quizzes, and weekly participation in the discussion forums, are the basic requirements for earning a certificate of participation at the end of the course.
This course is very flexible, and if you are behind with the materials, you have the entire length of the course to complete them. We recommend that you complete each of the following before the end of each week so you don't fall behind:
Video lectures
Readings and handouts/exercises
Participation in the discussion forums
Quizzes covering concepts from video lectures and/or readings
A certificate of completion will be available for those who meet all of the course requirements. After confirmation of course requirements, the Knight Center will send a message with confirmation that you fulfilled the course requirements and qualify for the certificate. A certificate of completion is available for those who meet all of the course requirements, and pay online an administrative fee of $30 (thirty U.S. dollars), using a credit card. Once your payment has been confirmed you will receive an email with instruction on how to download the certificate. No formal course credit of any kind is associated with the certificate. The certificate is awarded by the Knight Center for Journalism in the Americas to attest to the participation in the online course.
To be eligible for a certificate of completion, you must:
Watch the weekly video classes and read the weekly readings
Complete weekly quizzes with a 70% minimum score. (You can retake the quizzes as many times as needed. Only the highest score will be recorded.)
Create OR reply to at least one discussion forum each week
At the end of the course, we will verify whether you have met the course requirements or not. And then, if you meet them all, we will send you a message with instructions on how to make your payment and download your certificate. The verification process will take three to five business days.