Choose from the options below
This resource page features course content from the Knight Center for Journalism in the America's massive open online course (MOOC), titled "Data Visualization for Storytelling and Discovery." The four-week course, which was powered by Google, took place from June 11 to July 8, 2018. We are now making the content free and available to students who took the course and anyone else who is interested in learning how to create data visualizations to improve their reporting and storytelling.
The course was taught by Alberto Cairo, He created and curated the content for the course, which includes video classes and tutorials, readings, exercises, and more.
 The course materials are broken up into four modules:
As you review this resource page, we encourage you to watch the videos, read the readings, and complete the exercises as time allows. The course materials build off each other, but the videos and readings also act as standalone resources that you can return to over time.
We hope you enjoy the materials and share them with others who are interested in learning more about how to use data visualizations to improve reporting and storytelling. We also encourage you to visit the Google News Initiative's training site for journalists -- training center. If you have any questions or comments, please feel free to email us at journalismcourses@austin.utexas.edu.
About the Instructor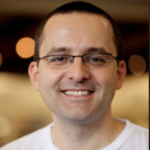 Alberto Cairo is the Knight Chair in Visual Journalism at the University of Miami. He's also the director of the visualization program at UM's Center for Computational Science. Cairo has been a director of infographics and multimedia at news publications in Spain (El Mundo, 2000-2005) and Brazil (Editora Globo, 2010-2012,) and a professor at the University of North Carolina-Chapel Hill. Besides teaching at UM, he works as a freelancer and permanent consultant for companies like Google. He's the author of the books The Functional Art: An Introduction to Information Graphics and Visualization (2012) and The Truthful Art: Data, Charts, and Maps for Communication.
Introduction to Visualization Principles
Goals
This module offers an introduction to visualization, what it is, how it works, and what ethical considerations are involved in its design. It also teaches how to prepare data before visualizing it, which will be covered in module 2.
Module 1 will cover
What data visualization is
How visualization may mislead, and how it can tell the truth
Data preparation
Videos
1. Introduction: What Visualization Is
2. Elements of Visualization
3. Identifying Encodings
4. The Core Principles
5. What Comes Next
Video Transcripts
Software Videos
1. Data Cleaning with Excel
2. Excel Pivot Tables
Introduction to Data Wrangler
1. Introduction
2. Wide To Long
3. Cleaning the Data File
4. Adding Header in Wrangler
5. Wrangling
6. Final Thoughts
Files for Wrangler Videos
Readings
1. The Truthful Art, Introduction [Alberto Cairo]
2. The Truthful Art, Chapter 3 [Alberto Cairo]
3. Data Visualization for Human Perception [Data Visualization for Human Perception]
4. Misleading Visuals [Alberto Cairo]
5. Tidy Data [Journal of Statistical Software]
6. Shaping Data with Wrangler [Tableau Public]
Visualization to Find Stories in Data
Goals
This module covers how visualization can be used to explore and discover features that often hide behind data. The materials will show you how to use software tools that will allow you to import a data set and then visualize it in multiple ways to reveal patterns and exceptions to those patterns.
Module 2 will cover
INZight for data exploration
Schools in Miami-Dade County
Using histograms and seeing summary statistics
Scatter plots. Trends and outliers
Using maps
Videos
1. Introduction
2. Visualization for Discovery
3. Exploring The Data
4. Finding Compelling Data
5. Making maps with iNZight
Video Transcripts
INZight Videos
1. Introduction to iNZight
2. iNZight and Loading Data
3. Summary Statistics
4. Reading Histograms and Box Plots
5. Comparing Distributions and Exporting Files
6. Comparing Summary for Subsets and Scatter Plots
7. Coloring by Variable
8. Exploring Correlations
9. Rough Maps with INZight
10. Reminder of Desktop Features
11. Exploring by Sorting Data
12. Creating New Variables
13. Exporting Dataset
14. INZight and Gapminder
Files for INZight Videos
Readings
1. The Truthful Art, Chapter 6URL [John W. Tukey]
2. An Economist Guide to Visualizing Data [Journal of Economic Perspectives]
3. Visual Encoding [Visual Encoding]
Exercise
Look for an interesting data set in public sources (https://data.worldbank.org/) or any other public source for global, national, or local data), explore it, and write down what interesting features you've find in it. Remember that visualization never gives you answers, but it can suggest what leads to follow, by revealing compelling facts hidden in the data.
Visualization for Communication
Goals
This module explains how visualization can be used to communicate with the public. The video classes will show you how to use a Google tool called Flourish, to design static and interactive maps and charts, and then put them together in sequential narratives.
Module 3 will cover
How to choose graphic forms for your data
Stories with charts and maps
Visual design for communication
Software tools: an introduction to this week's practical videos
Videos
1. Choosing Encoding
2. The Encoding Hierarchy
3. Design for Understanding
4. Words
Video Transcripts
Readings
1. The Truthful Art, Chapter 5 [William Playfair]
2. The visual vocabulary [ft.com]
3. What to consider when creating maps [Chartable]
4. Your Friendly Guide to Colors in Data Visualization [Lisa Charlotte Rost]
5. Finding the Right Color Palettes for Data Visualizations [Graphiq]
Flourish Videos
1. Introduction to Flourish
Watch Video
2. Overview and Templates
Watch Video
3. Basic World Map
Watch Video
4. Adding More Maps and Interaction
Watch Video
5. Animated Scatter Plot
Watch Video
6. Facet and Stories
Watch Video
7. County Level Bubble Map
Watch Video
8. Preparing Data Before Uploading
Watch Video
9. Diverging Map
Watch Video
10. More Maps and Plots
Watch Video
11. Story and End
Files for Flourish Videos
Exercise
1. Take the U.S county data set used in the Flourish tutorials and see whether you can design a compelling visualization (or a series of visualizations, forming a story) based on the data. For instance:
Is there a relationship between poverty and obesity? Or between poverty and other variables?
Are the results of the 2016 presidential elections related to other variables?
Is the percentage of minority population in a county related to voting patterns?
You can also focus on a specific state.
2. To design this project you may need to do more than merely visualize data. Try to find papers or articles that may help you make your visual story more solid.
3. You are not limited to the data file I used in the tutorial. You can look for complementary datasets if you need to.
Where to Go from Here
Goals
This module is focused on designing a visualization based on a topic and data sets of your choice.
Module 4 will cover
What you've learned from the course materials and what other resources you can consult to keep learning about visualization.
Live Hangout: An Interview with Google News Lab's Simon Rogers.
Videos
1. Books
2. Resources
3. Data Visualization for Storytelling and Discovery: Final Thoughts
Video Transcripts
Exercise
Design a personal visualization. Choose any topic, choose a data set, and build a visualization based on it. We can give students ideas ("Does economic growth lead to more CO2 emissions?") but this should largely be their personal exercise.