Escolha entre as opções abaixo
Registering on the platform is easy. Please follow these steps:
1) Create an account in the Journalism Courses system. Even if you've taken a course with us before, you may need to create a new account if your original account has been inactive.
2) Wait for a confirmation in your email indicating that your account has been created. If you do not receive this, please check your spam folder.
3) Pay the $95 registration fee. Click here to pay. The payment must be made only by those who already have an account in the Journalism Courses system. The username and email you used in the system will be required when you complete payment.
Unlike most Knight Center courses, which are free, this Big Online Course (BOC) will provide a more advanced level of training and will be limited to a few hundred students, allowing for greater interaction between the students and instructor.
Once you pay the $95 course fee, you will receive a payment receipt but you will not automatically be enrolled in the course. It may take up to 72 hours for the Knight Center to enroll you. Once enrolled, you will receive an enrollment confirmation email with details on how to access the introductory module of the course.
Please add the email addresses journalismcourses@austin.utexas.edu and filipa.rodrigues@utexas.edu to your address book to ensure you receive emails about the course.
In this course, you will learn how to investigate digital platforms and assets, including social media profiles, websites, digital ads, images, and video. You'll also learn how to create an efficient workflow to gather and organize the digital assets you collect.
Upon completion of this course, you will be able to:
Establish a workflow and toolkit for collecting and organizing digital assets during an investigation

Analyze the digital footprint of people and social media accounts

Creatively and efficiently find potential sources for your stories

Investigate Telegram channels and accounts

Investigate the content and infrastructure of websites, and connect them together

Identify and follow the trail of digital ads on social media and websites

Create a system to quickly regenerate and republish your previous maps with fresh data
Introduction Module: Fundamentals of digital investigations
In the introductory module, you will get an overview of the course structure and meet the instructors. You'll also read about the fundamentals of digital investigations and get your computer set up with the correct (free!) software and plugins.
Module 1: Digital investigation workflow (June 12 - 18, 2023)
Instructors: Craig Silverman & Jane Lytvynenko
One of the most challenging aspects of digital investigations is ensuring you're gathering and organizing all the profiles, websites, screenshots, and other information in a way that makes it easy to analyze and include in a story. It's also important to set yourself up for future success by collecting the tools you need in an easy to access way. We'll show you how.
This module will cover:
Best practices for monitoring and collecting digital assets

Using tools like the Wayback Machine and others to archive content

Auto-archiving to archive.org and the Bellingcat auto archive tool
Module 2: Online source discovery and telegram (June 19 - 25, 2023)
Instructor: Jane Lytvynenko
Sourcing is key to any story, but finding sources on the ground can be a challenging task. In this module you will learn how to use Telegram, Twitter, Facebook, Instagram, YouTube, and TikTok to find the right people to speak with in an area or topic you're covering.
This module will cover:
Advanced searches on Twitter for source discovery and eyewitnesses

Searching for sources on Telegram and Facebook groups

Using visual media like TikTok, YouTube, and Instagram to find potential sources
Module 3: Geolocation and analyzing visual material (June 26 - July 2, 2023)
Instructor: Jane Lytvynenko
We'll dig into fundamental approaches for analyzing visual material. From there, we will go over Geolocation and touch on verification approaches for synthetic photos and videos. 
This module will cover:
Image search and analysis fundamentals

Reporting approaches and verification of synthetic images

Geolocation approaches 
Module 4: Investigating websites (July 3- 9, 2023)
Instructor: Craig Silverman
Websites are often a core asset in any digital investigation. They are used by people, companies, organizations, and governments, and can contain valuable information and data. In this module you'll learn how to analyze the content, infrastructure, and connections of a website.
This module will cover:
How to analyze website content

Investigating a site's technical infrastructure for clues of ownership and connections to other sites

Connecting sites together using analytics and Google AdSense IDs
Module 5: Investigating digital ads  (July 10 - 16, 2023)
Instructor: Craig Silverman
Online ads are an overlooked source of insights and data. You'll learn how ads are placed on websites and apps, and you'll apply this knowledge to follow the money trail to uncover interesting information.
This module will cover:
Understanding how digital ads are placed on websites, and how to investigate them

Learning how to use ads.txt files to investigate ad relationships and make connections between sites/apps

Using the Facebook and Google ad archives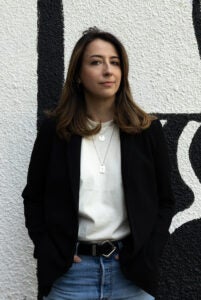 Jane Lytvynenko is a freelance reporter currently focusing on Russia's war on Ukraine. She also covers technology, disinformation, and social media. She is widely recognized as an industry leader in disinformation research and reporting. She has been Senior Research Fellow at the Tech and Social Change Project at Shorenstein Center, Harvard University, and has worked at BuzzFeed News to investigate and uncover online manipulators looking to dupe regular people.
Her work has focused on the rise of conspiracy theories, hyperpartisan news, cryptocurrency scams, and extremism globally. During breaking news situations, Jane brings swift and accessible debunks to global audiences across mediums, including video, print, and social media. Many turn to her to sift truth from falsehoods in times of crisis. Her investigative work has uncovered a secretive extremist organization operating in the US, disinformation network operators who manipulate social media on behalf of state actors, and online hucksters seeking to scam people out of their livelihoods. Jane has also shown how the online world can impact people offline and how politicians frequently profit from the disinformation environment. In 2020, Jane won the prestigious Emerging Excellence award. The Digital Publishing Award jury called her "a global leader in debunking disinformation" and noted her "impact on global media and ability to lead and train others in this important field."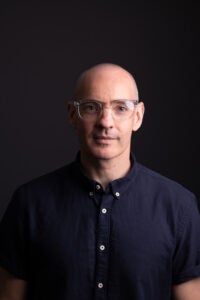 Craig Silverman is an award-winning journalist and author and one of the world's leading experts on online disinformation, fake news, and digital investigations. He's a national reporter with ProPublica, where he investigates voting, platforms, disinformation, and online manipulation. He's also the editor of the European Journalism Centre's Verification Handbook series and writes the Digital Investigations newsletter. Craig previously served as media editor of BuzzFeed News, where he pioneered coverage of digital disinformation and media manipulation. 
He won a George Polk Award for a series of articles about Facebook and is the recipient of the Carey McWilliams Award from the American Political Science Association, which honors "a major journalistic contribution to our understanding of politics." His recent investigation of Google's ad business received two SABEW awards, and his 2019 series exposing a global Facebook advertising scam was named investigation of the year by the Canadian Association of Journalists.
This course is open to anyone interested in learning about how to advance their digital investigative skills. Journalists, editors, librarians, researchers, students, and faculty should enroll. Those already involved in journalism and digital investigative work are encouraged to join the course to add to the discussion and provide additional insight on the topic.
This course requires you to have access to an internet connection, the Chrome web browser, and to have your own Facebook, Twitter, Telegram, and Instagram accounts. These accounts are required because they will be used during the course. Please also get access to TweetDeck, and install the free WeVerify, CrowdTangle, and Wayback Machine Chrome extensions.
Please also install the Telegram desktop app. (If you live in a country that doesn't allow access to Google Chrome, you can use the Firefox web browser. It offers a version of the Fake news debunker plugin. You can also use the web version of the Wayback Machine, though unfortunately there isn't a Firefox version of the CrowdTangle extension. Access to Twitter, Facebook, Telegram, and WhatsApp is essential for this course.)
First of all, note that this is an asynchronous course. You can log in to the course and complete activities throughout the week at your own pace, at the times and on the days that are most convenient for you. We may do an occasional optional live event, but the course itself is asynchronous.
Despite its asynchronous nature, there are still structures in place for the duration of the course. The material is organized into five weekly modules. Each module will be taught by one of the course instructors (Jane Lytvynenko and Craig Silverman) and will cover a different topic through videos, presentations, readings, and discussion forums. There will be a quiz each week to test the knowledge you've gained through the course materials. The weekly quizzes and weekly participation in the discussion forums are the basic requirements for earning a certificate of participation at the end of the course.
This course is very flexible, and if you are behind with the materials, you have the entire length of the course to complete them. We do recommend you complete each of the following before the end of each week so you don't fall behind:
Video lectures

Readings and handouts/exercises

Participation in the discussion forums 

Quizzes covering concepts from video lectures and/or readings

 
The course will also include office hours with the instructors and hands-on examples during lectures to help you learn. We will also welcome guest speakers during some weeks.
A certificate of completion is available for those who meet all of the course requirements. After verifying that these requirements have been met, the Knight Center will send a confirmation message with instructions on how to download the certificate. To be eligible for a certificate, you must:
Watch the weekly video classes and read the weekly readings

Complete weekly quizzes with a 70% minimum score. (You can retake the quizzes as many times as needed. Only the highest score will be recorded.)

Create OR reply to at least one discussion forum each week
The certificate of completion is included in the $95 course fee. No formal course credit of any kind is associated with the certificate. The certificate is awarded by the Knight Center for Journalism in the Americas to attest to the participation in the online course.