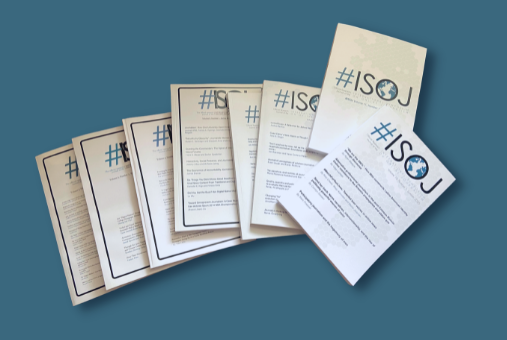 All manuscripts submitted to the call for papers will be subject to a blind-review process. After being selected for publication, authors of the winning papers will present their research at the the 22nd International Symposium on Online Journalism in April 2022 (the exact dates will be announced soon).
"We are excited that we are now accepting extended abstracts for ISOJ 2022," said ISOJ research chair Amy Schmitz Weiss. "With Seth Lewis as guest editor, we are so excited to have his expertise and leadership on this issue. The special theme of AI and News is so relevant and timely for all aspects of online journalism today all around the world."
The deadline to submit abstracts is Sept. 15, 2021. To view the complete call for papers and submission requirements, visit isoj.org/research. 
Research was included as part of ISOJ starting in 2004 and the #ISOJ Journal was launched seven years later in 2011. Digital versions of all editions of the #ISOJ Journal can be downloaded for free at isoj.org/research.
ISOJ is a premier global conference on journalism that has been organized at the University of Texas at Austin since 1999. It has become one of the main events of the Knight Center for Journalism in the Americas at the Moody College of Communication, reaching thousands of journalists, media executives and scholars from around the world online.