Registering in the platform is easy. Please follow these steps:
Create an account in the Journalism Courses system. Even if you've taken a course with us before, you may need to create a new account. Check to see if your previous username and password work before creating a new account.
Wait for a confirmation in your email indicating that your account has been created. If you do not receive this, please check your spam folder.
Log into the platform, scroll down until you see the course listings, and click on the "Newsletter Strategies for Journalists: How to Create, Grow & Monetize Newsletters" course.
A button will appear. Click "Enroll" to enroll yourself in the course. You will be able to access the course from the "My Courses" menu at the top of the page.
You will receive an email confirming your enrollment.
Please add the email addresses journalismcourses@austin.utexas.edu and filipa.rodrigues@utexas.edu  to your address book to ensure you receive emails about the course.
This course provides the fundamental skills required to launch and maintain a newsletter through a standard product life cycle. Students will learn how a newsletter can fit into their work product and serve their audience. They will pick up the practical knowledge required to launch a newsletter, as well as the specifics around revenue models and subscriber growth. Finally, students will learn how to maintain a newsletter over time, and when appropriate, bring the newsletter to an end.
By the end of this course participants will:
Understand how newsletters fit in today's news ecosystem.
Learn how to gauge the potential value of a newsletter for your audiences.
Gain an understanding of what's required to launch a newsletter.
Think through different revenue models for your newsletter.
Learn how to do basic hygiene to maintain good newsletter lists.
Gain an awareness of how newsletters evolve over time.
Participate in an international community of journalists to share newsletter strategies.
Introduction Module: Course Description
Instructors: Joseph Lichterman, Caroline Porter, and Emily Roseman
In the introductory module, you will watch a welcome video and meet the instructors for the course. The video will provide an overview of the course, and the instructors will begin to discuss why newsletters are an essential platform for both individual journalists and news organizations. You can also review the course's introductory reading materials.
Module 1: Choosing the Right Newsletter: What is Important for Your Audience—and You
Instructor: Emily Roseman
(February 22 - February 28, 2021)
One should never start a newsletter just to check a box.
Newsletter format, tone, content and overall strategy should be rooted in what works best for your audiences and your own workflow and bandwidth. Module 1 will introduce key concepts around audience research, product thinking and prioritization that will help you decide what you can do to best serve your audience's needs.
This module will cover:
Defining your audience
Strategies for audience research
Synthesizing audience research
Considering bandwidth
Choosing newsletter structure
Module 2: Launching a Newsletter: What You Need to Know to Get Your Newsletter Off the Ground
Instructor: Joseph Lichterman
(March 1 - March 7, 2021)
Now that you've done your initial audience research and have an idea for a newsletter, we'll get into the nitty-gritty logistics of actually launching a newsletter and getting it off the ground. This module will focus on the key infrastructure needed to launch an email newsletter and how to test your ideas.
During this week we'll identify the most important questions you should ask when choosing an email service provider, essential privacy and data security considerations such as Europe's GDPR and California's CCPA, and the process for launching a minimally viable product.
This module will cover:
Key infrastructure
Privacy and data security
Creating a minimally viable product
Module 3: Growing Your Readership: How to Build an Engaged Subscriber List that Generates Revenue
Instructor: Caroline Porter
(March 8 - March 14, 2021)
Once you've launched your newsletter, you can focus more on strategies to grow your audience in organic ways and ways to generate revenue through your newsletter product.
This module will review healthy habits for nurturing an engaged subscriber base, as well as the pathways to making money through the newsletter. We'll review examples of profitable newsletters as well as interviews with newsletter pioneers who have augmented their reach and capital through newsletters.
This module will cover:
Various routes to build an audience
Key clues for assessing engagement levels
Methods for monetization
How-to examples with newsletter creators
Module 4: Improving Your Newsletter: How to Optimize Your Newsletter for the Long Haul
Instructor: Joseph Lichterman
(March 15 - March 21, 2021)
Like a garden, newsletters need constant care and tending. This module will focus on strategies for continuing to maintain and optimize your workflows, how to keep your lists fresh and clean, and how to know when it's time to wind down a newsletter.
We'll discuss critical strategies for audience retention, which begin as soon as you get a new subscriber to your email list. We'll also share tips for re-engaging lapsed subscribers and discuss how to keep your subscriber list up-to-date.
This module will cover:
How to retain your audience
Segmenting your list
Technical considerations
How to end a newsletter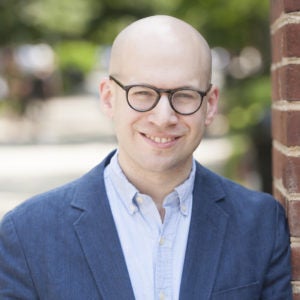 Joseph Lichterman leads editorial and digital strategy for The Lenfest Institute for Journalism. He writes Solution Set, a weeklyish newsletter on innovation in journalism. Prior to joining the Institute, he was a staff writer at the Nieman Journalism Lab at Harvard University. He also previously reported for Reuters in its Detroit bureau. He lives in Baltimore, Maryland with his dog Charley and cat Fred. You can find him on Twitter at @ylichterman.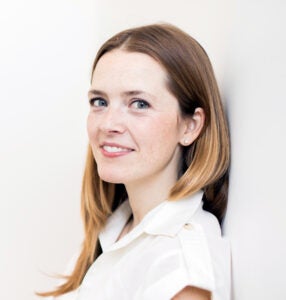 Caroline Porter is a media strategist and researcher. Her work largely focuses on business models for journalism, working with media companies, academic institutions and others. Caroline worked as a staff reporter for The Wall Street Journal in the Chicago and Los Angeles bureaus and served as an adjunct lecturer at Northwestern University's Medill School. She loves writing Unpacking, a weekly newsletter with co-author Emily Roseman, and aspires to have both dogs and cats, and has enjoyed being a neighbor to chickens in Los Angeles. You can find her on Twitter at @carolineporter.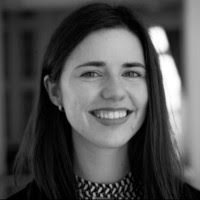 Emily Roseman is the Research Director for the Institute for Nonprofit News. Previously, she served as research project manager for a study at the Shorenstein Center that analyzed how single-topic newsrooms can grow audiences (a key finding – newsletters!). She writes a weekly newsletter with co-author Caroline Porter called Unpacking and lives in Alexandria, VA with her crazy dog, Hazel. You can find her on Twitter at @emilyroseman1.
While the target audience members are journalists working within news organizations and working independently, others outside the standard journalism practice will find this course to be of use. This course is also perfect for people who are seeking to create or improve a newsletter on a subject they are passionate about.
This course requires you to have access to the Internet and a web browser.
This is an asynchronous course. That means there are no live events scheduled at specific times. You can log into the course and complete activities throughout the week at your own pace, at the times and on the days that are most convenient for you.
Despite its asynchronous nature, there are still structures in place for the duration of the course. The material is organized into four weekly modules. Each module will be taught by one of the course instructors and will cover a different topic through videos, presentations, readings and discussion forums. There will be a quiz each week to test the knowledge you've gained through the course materials. The weekly quizzes, and weekly participation in the discussion forums, are the basic requirements for earning a certificate of participation at the end of the course.
This course is very flexible, and if you are behind with the materials, you have the entire length of the course to complete them. We do recommend that you complete each of the following before the end of each week so you don't fall behind:
Video lectures,
Readings and handouts/exercises,
Participation in the discussion forums, and
Quizzes covering concepts from video lectures and/or readings.
A certificate of completion is available for those who meet all of the course requirements, and pay online an administrative fee of $30 (thirty U.S. dollars), using a credit card. After confirmation of course requirements, the Knight Center will send a message with confirmation that you fulfilled the course requirements and qualify for the certificate. The message will also include all the steps and instructions to pay the certificate fee using a credit card. Once your payment has been confirmed you will receive an email with instructions on how to download the certificate.
To be eligible for a certificate of completion, you must:
Watch the weekly video classes and read the weekly readings
Complete weekly quizzes with a 70% minimum score. (You can retake the quizzes as many times as needed. Only the highest score will be recorded.)
Create OR reply to at least one discussion forum each week
The certificate of completion is not required in order to take the course. Students can still take our free online course without purchasing the certificate. No formal course credit of any kind is associated with the certificate.
The certificate is awarded by the Knight Center for Journalism in the Americas to attest to the participation in the online course.