Choose from the options below
Registering in the platform is easy. Please follow these steps:
Create an account in the Journalism Courses system. Even if you've taken a course with us before, you may need to create a new account. Check to see if your previous username and password work before creating a new account.
Wait for a confirmation in your email indicating that your account has been created. If you do not receive this, please check your spam folder.
Log into the platform, scroll down until you see the course listings, and click on the "Online Harassment: Strategies for Journalists' Defense" course.
A button will appear. Click "Enroll" to enroll yourself in the course. You will be able to access the course from the "My Courses" menu at the top of the page.
You will receive an email confirming your enrollment.
Please add the email addresses journalismcourses@austin.utexas.edu and ryansagare@utexas.edu  to your address book to ensure you receive emails about the course.
Over the next four weeks you will learn about the global context of online harassment and hear from women journalists who will speak about the strategies they have used to deal with it. You will learn about online privacy and how to better protect yourself while working as a journalist, and you'll hear about the people behind the trolling and the strategies that they use.
This course will also provide you with practical guidance on how to document and report abuse, while giving you basic digital security tips to secure yourselves online.
By the end of this course participants will:
Understand the global context of online harassment
Learn about online privacy and how to better protect it
Gain an understanding of who is attacking them online and their strategies
Have methods for protecting their online data
Gain coping strategies for dealing with online abuse
Learn basic digital security techniques and apply them
Participate in an international community of journalists to share strategies of defense
Introduction Module: Course description

During this introductory module you will be able to watch our welcome video where you will find out information about your instructors and the topics they will cover over the coming weeks. You can also check out our reading materials to get you started on the topic of online harassment and its effect on women working in media.
Module 1: Introduction to online harassment
Module one is taught by Arzu Geybulla. Arzu is a freelance journalist from Azerbaijan, currently based in Istanbul. She covers Azerbaijan while some of her recent work looks at the use of information controls and authoritarian technology.
During week one you will gain an insight into online harassment around the world through the stories of women journalists who have experienced it. Arzu and her guest speakers will also teach you coping strategies for dealing with abuse online.
This module will cover:
Global overview of online harassment
Introduction to research and resources dealing with harassment online
Coping strategies for dealing with online harassment
Module 2: Understanding privacy
This module will be taught by Catherine Gicheru. Catherine is an ICFJ Knight fellow and the Project Director of the African Women Journalism Project (AWJP) an initiative supported by the ICFJ. She is a veteran journalist and was the first woman bureau chief in East Africa and the first female news editor of the Nation Media Group in the region.
During this week, we will look at how to understand privacy online especially as a journalist, since you face the difficult task of needing to have an online presence while trying to protect your privacy online.
This module will cover:
What data is best kept private and why
Learning how to better protect your online privacy
How to speak with your colleagues and sources about online privacy
Module 3: Trolls and their strategies
Taught by Ela Stapley, former freelance journalist and digital security trainer working with the International Women's Media Foundation on their online harassment initiative. Ela supports journalists around the world with their digital safety needs.
This module will examine the types of people who harass you online and those that support and, in some cases, pay them. We will also look at common troll strategies, and some techniques for documenting attacks.
This module will cover:
Types of trolls and who organises them
Strategies that trolls use
Techniques for recording and documenting abuse
Module 4: Digital security steps for online harassment
Module 4 is taught by Myra Abdallah. Myra is the head of media department at the Arab Foundation for Freedoms and Equality and the Arab region communications manager for Women in News program at WAN-IFRA, based in Beirut, Lebanon. She is specialized in gender and media, and trains on gender balance in media, countering sexual harassment and digital security.
During this week you will gain practical knowledge on how to counter online harassment and be safe online, through learning the different steps and tools of digital security. Myra will present the best practices for a safe online experience.
This module will cover:
Protecting your accounts online
Online privacy: safe browsing and communications
Online and offline reporting and support systems when experiencing online harassment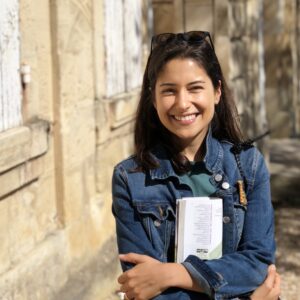 Arzu Geybulla, Azerbaijani columnist and writer, with a special focus in digital authoritarianism and its implications on human rights and press freedom in Azerbaijan. In the past, Arzu has written for Al Jazeera, Eurasianet, Foreign Policy Democracy Lab, CODA, and Radio Free Europe Radio Liberty. She is a regular contributor at Open Democracy, IWPR, and Osservatorio Balcani e Caucaso. She is the recipient of several fellowships and was featured on BBC 100 Women Changemakers in 2014. Currently, she is based in Istanbul where she continues her journalism work and working on her book about the story of Azerbaijani political dissidents.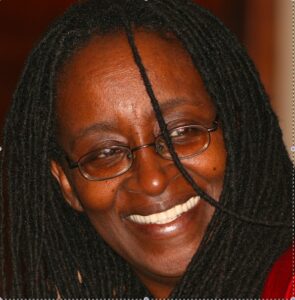 Catherine Gicheru is an International Center for Journalists (ICFJ) Knight Fellow currently spearheading a project that drives coverage of underreported gender, health and development issues affecting marginalized groups. That initiative, the Africa Women Journalism Project (AWJP), also works to strengthening the voices of women journalists by helping them to become innovators in their newsrooms.As the driving force behind the AWJP, Gicheru leads a team of journalists, mentors and data analysts in five African countries (Ghana, Kenya, Nigeria, Tanzania and Uganda) who are producing smart, data-based storytelling with a special focus on COVID-19.
A veteran journalist with two of the leading media organisations in the region – she was the first woman bureau chief, the first female news editor of the Nation Media Group and was the founding editor of the dally newspaper the Star. She co-founded East Africa's first budget and public finance fact checking and verification initiative, PesaCheck. She is an advisory board member of the Reuters Institute for the Study of Journalism Oxford; the Aga Khan University's Graduate School of Media and Communications; the British Council's First News Worldwide program and advised on Open Society's Fiscal Governance Program and the ICFJ's State of Technology in Global Newsrooms survey. She is a jury member for WAN-IFRA Africa Digital Media Awards, EJC's MoneyTrail among others. Gicheru is a Nieman Fellow at Harvard University, a Reuters Institute Journalism Fellow at Oxford University, and a 1992 IWMF Courage in Journalism award winner.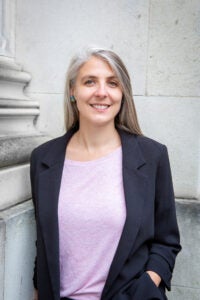 Ela Stapley is a digital security advisor working with the International Women's Media Foundation helping them to shape their online harassment initiative. She is the coordinator of this course, Online Harassment: Strategies for Journalists' defense. Ela trains journalists around the globe on digital security issues and provides one-to-one support for media workers in need of emergency assistance. She is interested in finding ways to help journalists, especially freelancers, be engaged with digital safety and helping them to be more secure as they go about their work. Ela is also part of the emergencies team at the Committee to Protect Journalists.
Prior to working in digital security, Ela was a freelance journalist, and a teacher. She holds an MA in International Journalism from Cardiff University, UK.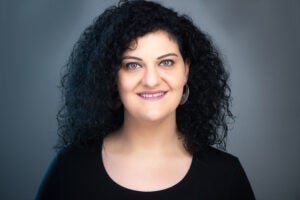 Myra Abdallah is a Lebanese journalist and gender rights activist. She is currently the Women in News communications manager for the Arab region at the World Association of Newspapers and News Publishers (WAN-IFRA), the Head of Media Department at the Arab Foundation for Freedoms and Equality (AFE), and an online harassment advisory board member at the International Women's Media Foundation (IWMF). She is also a Lebanese independent journalist and a trainer, specialized in gender literacy, digital and organizational security, gender bias in media, gender-based violence against sexual minorities and protection of women journalists.
This course is for women journalists and their allies.
This course requires you to have access to the Internet and a web browser.
First of all, note that this is an asynchronous course. That means there are no live events scheduled at specific times. You can log in to the course and complete activities throughout the week at your own pace, at the times and on the days that are most convenient for you.
Despite its asynchronous nature, there are still structures in place for the duration of the course.
The material is organized into four weekly modules. Each module will be taught by one of the four course instructors and will cover a different topic through videos, presentations, readings and discussion forums. There will be a quiz each week to test the knowledge you've gained through the course materials. The weekly quizzes, and weekly participation in the discussion forums, are the basic requirements for earning a certificate of participation at the end of the course.
This course is very flexible, and if you are behind with the materials, you have the entire length of the course to complete them. We do recommend you complete each of the following before the end of each week so you don't fall behind:
Video lectures
Readings and handouts/exercises
Participation in the discussion forums
Quizzes covering concepts from video lectures and/or readings
Note: The material in this course is designed to create discussion around online abuse. We are aware that these topics can be distressing for journalists who have experienced harassment and we want to create a learning environment where they feel safe. To facilitate this, we will be posting a code of conduct in our discussion forums where we will be asking participants to be respectful and kind to others.
A certificate of completion is available for those who meet all of the course requirements, and pay online an administrative fee of $30 (thirty U.S. dollars), using a credit card. After confirmation of course requirements, the Knight Center will send a message with confirmation that you fulfilled the course requirements and qualify for the certificate. The message will also include all the steps and instructions to pay the certificate fee using a credit card. Once your payment has been confirmed you will receive an email with instructions on how to download the certificate.
To be eligible for a certificate of completion, you must:
Watch the weekly video classes and read the weekly readings
Complete weekly quizzes with a 70% minimum score. (You can retake the quizzes as many times as needed. Only the highest score will be recorded.)
Create OR reply to at least one discussion forum each week
The verification process will take three to five business days. The certificate of completion is not required in order to take the course. Students can still take our free online course without purchasing the certificate. No formal course credit of any kind is associated with the certificate.
The certificate is awarded by the Knight Center for Journalism in the Americas to attest to the participation in the online course.